Continuous and Box Gutter
Aotea Roofing limited can provide pricing for supply and installation of continuous spouting. Continuous spouting will create a clean, sharp outline to your home eliminating leaking joins and expansion problems. Continuous Spouting maintains its traditional appeal, and provides simplicity and classic lines for use in most residential applications.
Box Gutter is another popular rainwater system solution that is predominantly used in residential applications. With clean, bold lines and a high face Box Gutter conceals the sheet ends at the eave line and looks great with profiled Longrun sheeting or Gerard Metal Tile roofing. Internal and external brackets are available in this profile and it is suitable for use with Fascia.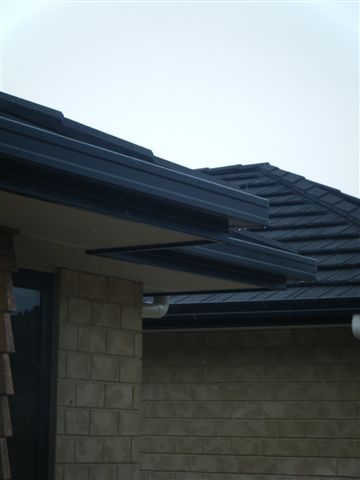 If you would like to see specific samples, or be given a drive-by list of homes we have completed please feel free to contact us. We offer a free no obligation quote service, for a quote please contact us