The COLORSTEEL® Endura™ paint system consists of a ZINCALUME® steel substrate to which a pre painted finish system is applied. The system is designed to provide protection against corrosion in areas where moderate to severe environmental conditions are experienced. COLORSTEEL® Endura™ COLORSTEEL® Endura™ paint system will exceed the service life of most traditional post painted systems.
Composition
The COLORSTEEL® Endura™ pre painted steel substrate is steel strip, commonly 0.40 mm or 0.55 mm thick and coated with a 45% zinc, 55% aluminium alloy to a nominal coating mass of 150g/m2 manufactured in accordance to AS1397:2001. A range of thicknesses, widths and strengths are available. Following pretreatment, a corrosion inhibitive primer and top coat are applied to the outer surface and a corrosion inhibitive primer and a backer to the reverse side. These coatings are oven cured to provide colour and corrosion performance.
Profiles
Not all COLORSTEEL® pre painted steel roofing is corrugated. It is available in a range of profiles, from a simple decking profile to the more advanced secret fix systems. They are designed to make full use of the steel properties from which they are engineered.

When designing your home, consider which profile is appropriate - each profile has a minimum pitch below which it should not be installed.
Identification
COLORSTEEL® Endura™ pre painted steel is identified by a brand applied to the reverse surface, indicating product type and date of manufacture.
Serviceable Life
COLORSTEEL® Endura™ coating can be painted to extend its serviceable life. Contact New Zealand Steel for recommendations on over painting weathered COLORSTEEL® pre painted steel products.
Maintenance
Areas of COLORSTEEL® Endura™ pre painted steel not regularly washed with rain water, such as wall claddings, unwashed areas and areas of high risk, must be routinely washed to remove surface deposits to ensure satisfactory life is obtained from the product. Specific maintenance recommendations are given in the table below. Check guttering and downpipes regularly and remove any debris which may lead to ponding or flooding. Always wear soft soled shoes when walking on COLORSTEEL® surfaces to avoid causing damage.
Maintenance Recommendations for COLORSTEEL® Endura™ Products Used for Roofing and Wall Cladding
Environment
Moderate ISO Category 3
Severe ISO Category 4
Very Severe ISO Category 5
Roof
Rain washing
Rain washing
Not recommended
Wall cladding
Rain washing plus manual washing every year
Rain washing plus manual washing every 6 months
Not recommended
Unwashed and High Risk Areas
Manual washing every 6 months
Manual washing every 3 months
Not recommended
For more information please visit our Colorsteel overview page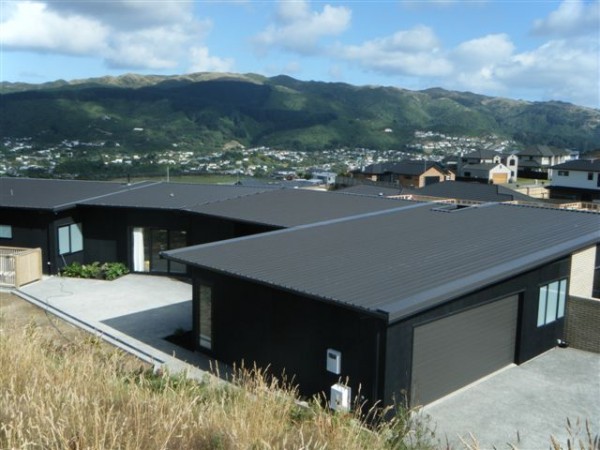 NEW ROOFING/REROOING? TALK TO US!
If you're interested in Roofing, we'd love to hear from you. For an obligation free chat, simply give us a call on 04 237 4608 or drop us an email at aotearoofing@gmail.com and we'll be in touch fast. If you would like to see specific samples of colour, or be given a drive-by list of homes we have completed we can arrange this too. We offer a no obligation quote service, please feel free to contact us!